Photographer's art part of hospital's healing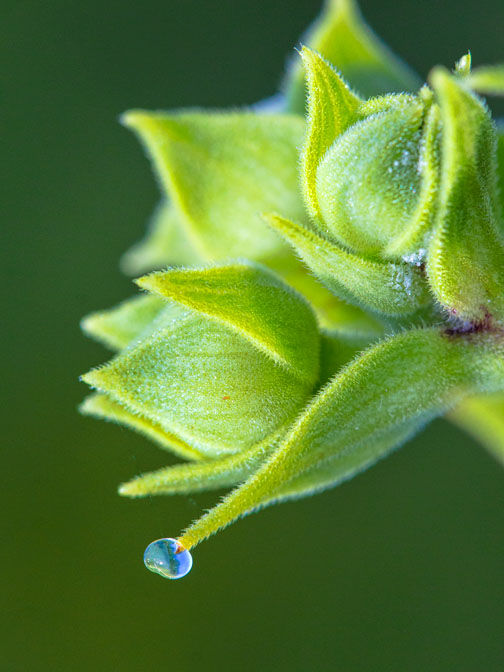 CARTHAGE, Mo. — Koral Martin was raised on nature. At every opportunity in childhood, her parents had her tromping in the woods or wetting a fish hook. It's no surprise that she became one of the area's best-known nature photographers.
Now, it is a return to nature through that photography that brings her mother's fractured memory alive. Diagnosed with Alzheimer's about seven years ago, her mother is incapable of much normal conversation, Martin says. Her greatest moments of lucidity are when she is thumbing through books containing her daughter's nature photographs, stopping at each one and commenting on its beauty.
It is verification of what Martin has believed for years and research is confirming: Art, particularly when it focuses on nature, has a therapeutic effect. It can decrease negative emotions and stress, lower blood pressure and improve medical outcomes. It is what led Martin to start specializing in providing nature artwork to the medical community through her business, Koral Martin Fine Art Photography.
"When we are out in nature, the stresses of our daily lives leave us and we get caught up in our surroundings," said Martin. "We notice the butterfly landing on the beautiful flower. We see the stream flowing gently over the moss-covered rocks. We watch the wildflowers blow in the wind. Stress seems to go away, our heart rate slows and we feel a sense of calm and peace. I have found, and studies agree, that just looking at images of nature, we can get those same results. It takes us away to a peaceful place and is healing."
Martin so believed in this that she wanted to share it with the health care community. When McCune-Brooks Hospital at Carthage decided to construct a new building, she approached then-CEO Bob Copeland about incorporating her artwork into it.
"I just knew in my heart that it would be beneficial to the patients and their families," Martin said. "At that point, I did not know about the evidence-based research that was documenting that views of nature in the health care environment were healing, stress-relieving, and patients even need less medication when they have such views."
But McCune-Brooks had already recognized this. Copeland said that the lake where the new hospital would be constructed grabbed the attention of the construction planning team, and it was decided that nature would be used as a design model. The natural surroundings outside were expanded, and natural flow of nature was incorporated into interior and exterior design. The colors and textures of nature were also applied in the interior decor.
Beth Simmons with the McCune-Brooks Hospital Foundation, which acquired art for the hospital, said, "We had been given some information on the positive healing effects of pretty, tranquil surroundings, and we wanted to provide that experience for our patients. Also, similar effects have been observed for the staff caring for patients. The thought that beauty was more conducive to good health than unattractive, less soothing surroundings made perfect sense."
The hospital's new nature-directed decorating included the placement of more than 150 of Martin's photographs, along with nature-related work of other local artists, throughout the building, including patient rooms. The artwork includes flowers, trees or sights patients and their families see when looking outside the hospital windows and taking in the surrounding vista.
"We have received very favorable comments about the art in patients' rooms," said Simmons. "Each room has its own unique artwork. No two rooms are the same. Families and visitors have been complimentary, as well. I cannot document its benefit, but I do feel it plays an important part in the comfort level people feel when facing what is, quite often, a stressful situation. The art gives them something else to focus on and adds a pleasant element to their medical care."
Since the installation of her photographs at McCune-Brooks, Martin has scored on placement of her work in all types of health-related businesses. Robinson Chiropractic and Wholistic Pathways Family Center, both at Carthage, and Mercy Hospital at Joplin have jumped on board in hanging her art in their buildings, and she has landed her work in hospitals and medical clinics in other states, including New Mexico and Virginia. They have used her work for signage, acoustic and backlit panels, patient privacy curtains and decor in patient rooms. She has exhibited her artwork at two conferences of Healthcare Design, an international organization.
"This is more than just a trend," said Martin. "With the documented studies and the results that the health care industry is seeing, nature art in the health care environment, I believe, is here to stay. Studies started as far back as 1991, so this really isn't a new thing. Now, most all new builds will have this type of artwork, and most remodels will be moving in that direction also."